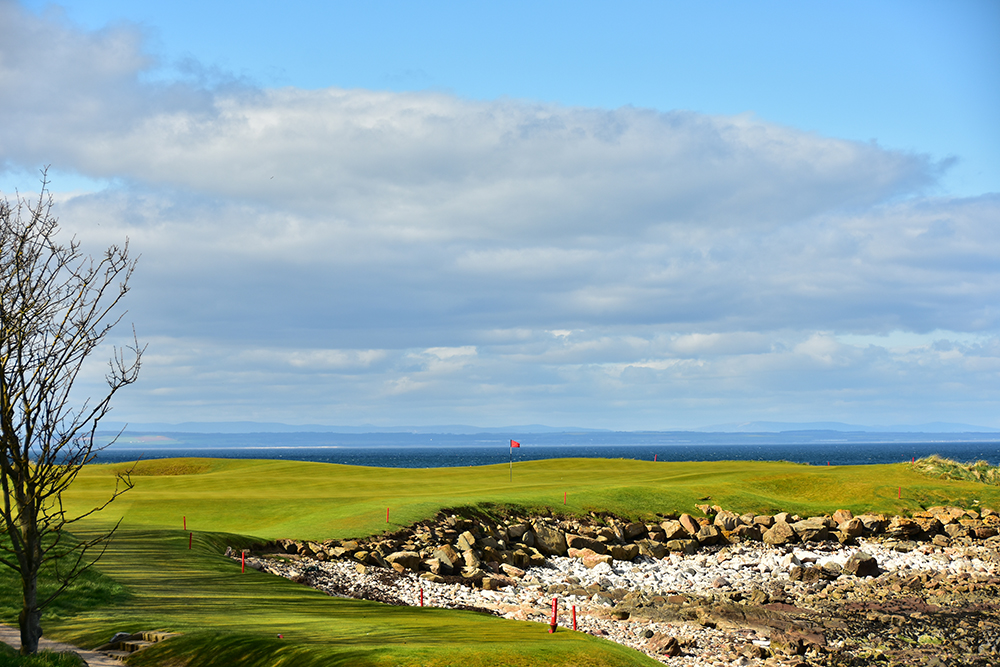 Rightly included in the definitive list of the world's 100 best courses, Kingsbarns Golf Links deserves to be a must-visit for all lovers of this wonderful game. Located along a 1.8-mile stretch of beautiful North Sea coastline, it cleverly manages to feature the finest sea views on every hole.
As well as the picturesque nature of this track, it should also be noted that it offers a good test for all golfers yet remains capable of helping you to score well. Keeping the ball on the wide fairways will usually keep your round healthy, although a wayward drive or two can soon punish. Pay particular attention on the par-5 12th, where the fairway hugs the coastline all the way from the tee box, before you come to a green which juts out into a bay.
Golf has been played here since the 16th century, although the course itself was opened in 2000. It's in the perfect location for a golfing tour, because the town of St Andrews, and all the fabulous courses to be found within, is only around seven miles away. The team at Platinum Golf Links can help to create an itinerary that covers all your bucket-list venues, and can suggest a few hidden gems as well. We can also arrange accommodation for your group, transfers to and from courses and so much more, so call us today on 01382 477552 to find out more about the magical east coast of Scotland.