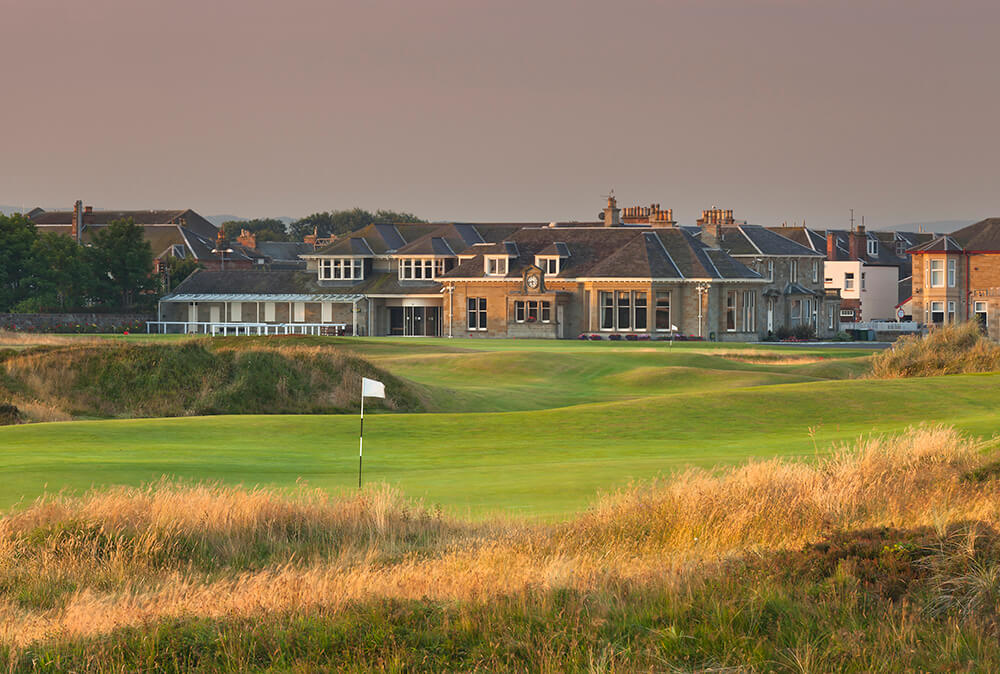 Way back in 1857, a group of golfing enthusiasts met in the Red Lion Inn and decided to create a golf club, and what a utopia they made! The result was Prestwick Golf Club, an iconic venue that's steeped in character. Three years later, the opening shot in the very first Open Championship was played here, and the rest, as they say, is history.
In this part of the world, true golfing aficionados can tour the country playing some of the finest courses in the world, and Prestwick is one of the most popular of them all. It offers 18 dramatic holes, featuring rippled fairways, speedy greens and rugged landscapes. If you can avoid the high dunes, the pot bunkers and the railway line, you should be able to manufacture a good score!
The 17th in particular is a must-play. The oldest existing hole in championship golf, 'Alps' requires accuracy all the way from tee to green. If your approach to the green falls short, you could find yourself in the infamous Sahara bunker.
As you might expect from an area so steeped in history, sightseeing trips are extremely popular here. Be sure to visit St John's Tower and Kingencleugh Castle, and take a walk along the Fullarton Fairy Trail if there's time. Here at Platinum Golf, our experts can arrange sightseeing tours for you and your party, as well as accommodation options and of course tee times at all your favourite courses.
Anyone who has ever arranged a golf tour will know how stressful the process can be, but you can leave everything to the specialists who really know the area. Call Platinum Golf today on 07711282442 and let us know where you want to play, and we can take things from there. Sometimes the more complex things are best left to the experts.