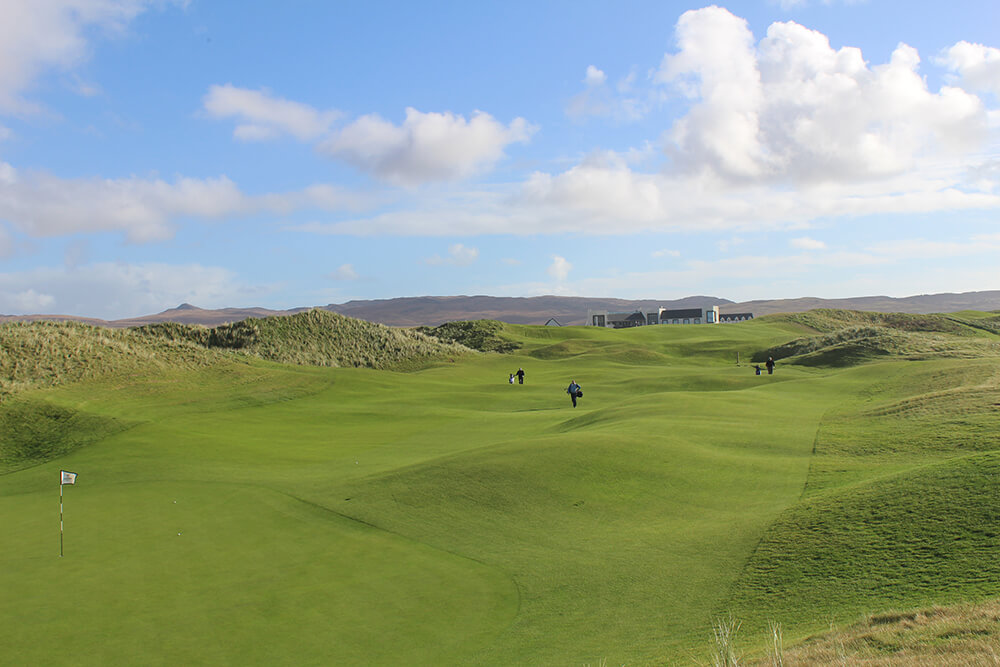 Breath-taking, jaw-dropping, spine-tingling… throw all these descriptions at The Machrie and you still won't have said enough. This is one of Scotland's most iconic courses, with roots dating back to 1891 and boasting views that complement its fabulous Hebridean location. It seems many of the best Scottish venues are must-plays, and this is undoubtedly one of them.
The Machrie offers a stern test for even the best golfers, especially off the back tees, but it's also a track that's fair for everyone. Considered shot selection is imperative here, if you are to build a decent score. And when you get to the contoured greens, don't assume you'll only ever two-putt at worst. The test isn't over until that ball finally drops in the hole!
And although you'll want to concentrate on your round when you play this sumptuous links course, make sure you find the time to look up and notice the panoramic vistas along the way. As well as the ocean, you can also see the peaks of Beinn Bheigeir and the Paps of Jura. Bringing 14 clubs AND a camera with you when you visit is surely the best option.
Golfing getaways surely don't come more iconic than the ones that bring you here. There are a number of accommodation options to choose from nearby, including the hotel that's on-site at The Machrie. There's also a range of B&Bs, farm cottages and more to tempt you. And if you fancy being a tourist for the day, why not visit a distillery or two while you're in the area?
The experts at Platinum Golf can help you find the best tee times on the best courses, we can sort out everything from accommodation to transport and we can even provide you with sightseeing arrangements. To turn that golfing dream into a reality, simply call 07711282442 today. We're looking forward to hearing from you soon.