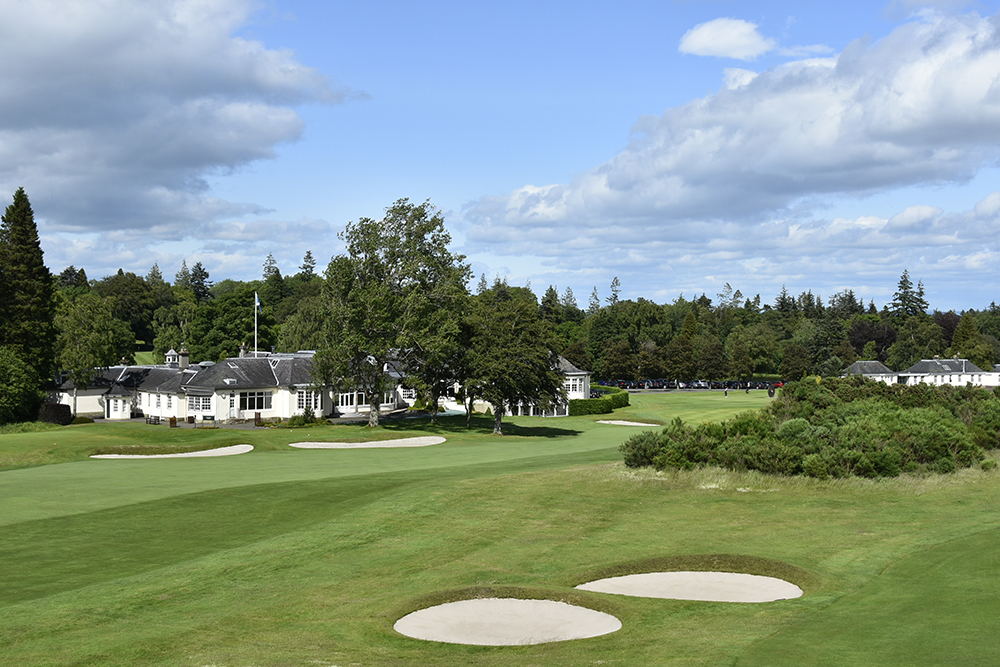 One of the most celebrated golfing venues in the world, Gleneagles has hosted both the Ryder Cup and the Solheim Cup in recent years. If you're looking to arrange a tour that takes in the best of the best, this superb facility surely has to be included. And with three championship courses to choose from, you get plenty of opportunities to enjoy an unforgettable experience.
Set amid hundreds of acres of idyllic Perthshire countryside, this is a must-visit for all lovers of traditional Scottish golf. You can take your pick from the Jack Nicklaus-designed PGA Centenary Course, or either of the James Braid masterpieces, the Kings and Queens Courses. Braid famously designed more than 250 courses, and he considered the Kings to be his crowning glory. One of the feature holes here has to be the par-3 5th, with its sloping banks that wait for any wayward tee shots.
You'll also surely want to play the PGA Centenary Course, where you'll enjoy views of the Ochil Hills accompanied by a feeling that you've arrived in a truly iconic golfing paradise. This is heaven, and it's just waiting to take you on a unique sporting journey. Gleneagles itself is home to a luxurious hotel, making it the ideal base for a trip that brings with it a chance to not only play golf in a majestic setting, but to savour everything that Scotland has to offer.
To turn your wish-list into an itinerary, all it takes is a call to 01382 477552. The team at Platinum Golf is ready and waiting to organise everything for you, including tee times on your chosen courses, transfers, accommodation, sightseeing trips and more. When one of the world's finest golfing venues is on the schedule, you just know that every single moment is going to be special.